Post by Lee on May 1, 2021 17:04:31 GMT 1
HEROES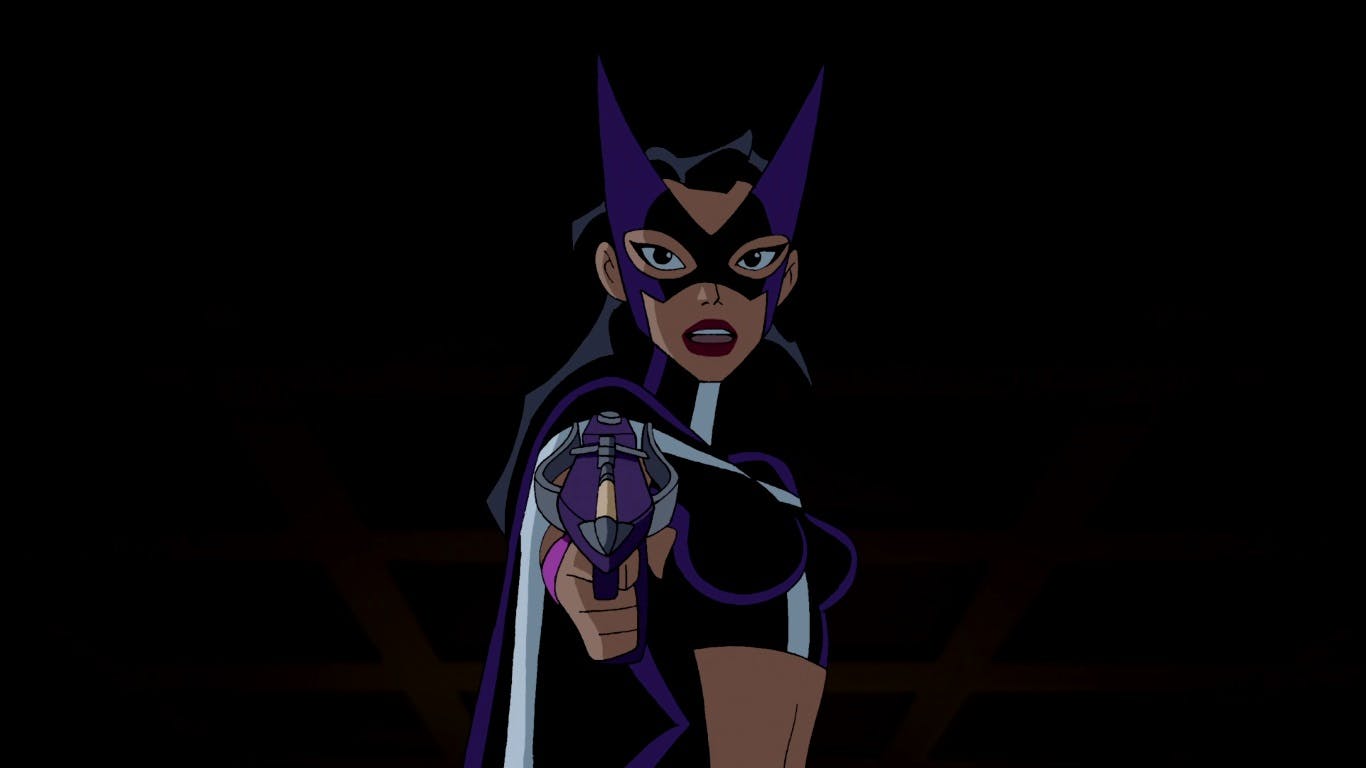 Huntress (Chaotic Good)
Friends: The Huntress's friends are few and far between. She typically gravitates to strange individuals who share her like-minded ideals on justice. She is also known to enjoy friendly rivalries like with Black Canary. The Huntress is fiercely loyal and caring, though she pretends to be aloof.

Enemies: Any and all villains, no matter how big or small. Huntress detests those who harm the innocent and harbors a special kind of hatred for murderers and mobsters. On the other hand, Huntress is also known not to get along with anyone who's a stickler for the rules or people that generally get under her skin.

Romances/Lovers: Huntress isn't open for romantic plots as she is currently in a relationship with the Question.

Neutrals
Harley Quinn (Chaotic Neutral)
Friends: As Harleen, she was never really the most popular girl in the room and lacked in the friends department. As Harley Quinn she has become much more outgoing and noticeable. Due to her overly bubbly and hyperactive (and highly unstable) nature she often pushes away people more than she attracts them. Though she has proven capable of maintaining healthy friendships in the past. It would take a very patient person to handle Quinn at her best or her worst, but she remains loyal throughout her friendships.
Enemies: Who hasn't Harley made an enemy of? Nearly all of Gotham as a bone to pick with the Clown Princess of Gotham. She is reckless, confrontational and impulsive and can make of anyone easily.
Romances/Lovers: Harley didn't have many relationships before the Joker, only a few here and there, and meaningless crushes. However, her defining relationship is definitely with the Joker. Because of this Harley doesn't really know what a healthy relationship looks like. In relationships Harley is loyal like a dog and as affectionate as a puppy.
Villains
Scarecrow (Chaotic Evil)
Friends: Crane doesn't make friends so much as he makes positive acquaintances. His "friends" are all people he deems generally useful, people that can aid him in his take over of Gotham. Anyone who can garner his respect he would consider a "friend" of sorts. He would likely gravitate towards geniuses like himself, though he would not want any of his acquaintances to outdo him in the intelligence department. Scarecrow is also not very loyal, he will step on as many toes as he needs to so he can accomplish his goals, his allies are not an exception to this rule.
Enemies: Scarecrow has no shortage of enemies and makes them rather quickly. However, Crane does not harbor any sort of emotional resentment toward his enemies. Enemies are like flies, simple annoyances that mean nothing. He doesn't feel any particular way about his enemies nor the people he hurts.
Romance/Lovers: Scarecrow is not exactly on the prowl for romance and was never lucky in the love department even before becoming Scarecrow. Much like his friends he likely wouldn't value any romantic partner very much either, though he can still remain mostly cordial. His one an only true love is fear. Any partner of his would have to be equally as intelligent and demented, but mostly of all patient to deal with his less than inhumane tendencies.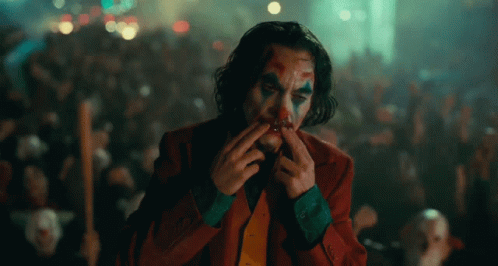 Joker (Chaotic Evil)
Friends: Friends had never been this Joker's forte. When he had still been Arthur, he had yearned for friendship and genuine connection. He has since abandoned the need for personal companions in favor of attention. Any of the Joker's would have to be attentive, quick-witted, durable and above all patient. The Joker, while he has major psychotic tendencies, is not cool-minded or collected. He very emotionally turbulent and it shows, it would take an especially patient (or foolishly compassionate) person to reach out to the Joker, much less be his friend. Joker does not place much value in friendships and will often brush companions of any kind aside in favor of general chaos.
Enemies: Anyone and everyone, not that the Joker minds. He sees the world and its inhabitants as a sick joke, and he wishes to expose that joke to the world. He enjoys casting society into general disarray as a form of catharsis for all his own home world had put him through. Unlike other versions of the Joker, this one is known to harbor personal resentments against those he feels have wronged him, often manifesting in someone getting rolled out in a body bag. He is naturally violent and vindictive, and can make an enemy of anyone whether intended or not.
Romance/Lovers: Even before stepping into his role as Joker he wasn't much of a lady's man, though he has been shown to be capable of infatuation or at least intense obsessions, but nothing resembling love. Like a friend, any potential lover of Joker's would have to be foolishly compassionate or equally demented enough to catch his attention, though his attention would be impossible to maintain as any partner would always play second fiddle to his own ambitions.
Riddler (Neutral Evil)
Friends: Eddie doesn't really have many friends given his very egocentric nature. Despite his generally arrogant attitude, Eddie does desire some form of companionship. As someone who is simultaneously in love with himself and horribly insecure, it would take an incredibly compassionate and patient person to reach out to the Riddler as a potential friend. The Riddler makes a peculiar friend as he still remains arrogant and posh, but he will cling to a friend like a child to his favorite blankie.

Enemies: Anyone and everyone who poses a threat to intellectual superiority. Anyone who makes him feel inferior will immediately become public enemy number one in his eyes. Like quite a few of Gotham's villains, Riddler is very adept at holding grudges and will never forget feeling humiliated or wronged. Aside from that, any do-gooders that stand in his way are pretty good bets to.

Romance/Lovers: While the Riddler often doesn't look for romance the best ways to describe the Riddler would be inexperienced, possessive and jealous. Any potential lover's of the Riddler's would have to be very patient to deal with his maniacal plots, as well as intelligent enough to keep up with him.